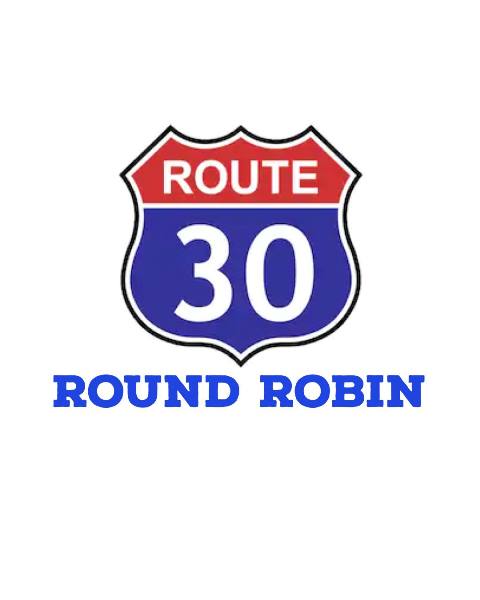 Route 30 Round Robin II
Date: Sunday January 24, 2021

Location: 351 Loucks Road York, PA 17404 (within the Crossroads Shopping Center, beside Old Navy)

Registration: $40 per wrestler, NO WALK INS, Wrestlers may double bracket

● No refunds unless the event is cancelled
● Must register online by Saturday (January 23rd) at 12PM
● REGISTER FOR THE TOURNAMENT AT www.wrestlereg.com

Sunday Schedule: 730AM: Doors Open 9AM: 6U, 10U (must check in by 8am) 1PM: 8U, 12U (must check in by 12pm)

Admission: $15/adults, $10/kids (Please bring bagged chairs for seating). Concessions available.

MASKS MUST BE WORN WHEN NOT COMPETING

Awards: 1st, 2nd, 3rd place awards

Divisions: 6U, 8U, 10U, 12U. Boys and Girls Divisions. Brackets will be posted on FloArena.

Weights: Honor system based on weight listed when registering. If challenged, a wrestler must be within 2lbs of the weight listed on registration or all matches will be forfeited.

We will make every effort to group wrestlers in 5~6 man brackets by nearest weights and experience. Please rank wrestlers experience level when registering.

Rules:
● Age as of January 24th (must provide proof if challenged)
● Referees decisions are FINAL ~ Refs will be experienced college wrestlers.
● Unsportsmanlike conduct will result in expulsion from the tournament
● PIAA modified rules, college out of bounds, head gear optional
● Period times: 2~1~1 for JH, 1~1~1 for Elementary
● Overtime: 1:00 and one sudden death :30 rideout (for ALL divisions)

Questions: Please email cdelattre@hotmail.com or LetsWrestle717@gmail.com